Yarn and knitting supplies in Kendal

We are a tiny independent yarn and knitting shop in the heart of Kendal, The Lake District. We are the last independent knittting shop in the area now and we are agents for Robin Yarns and King Cole.
From Robin you will find 60+ plain colours of Robin DK - Robin Paint Box range - Robin Fleece yarn colours - Wendy & Robin 100% cottons - toy makers range of mini balls - Wendy with Wool - Robin Sparkle - Bliss - Precious and - Robin Super Chunky yarn in both plain and varigated.
From King Cole we stock the glorious Tinsel range - King Cole Splash - and King Cole Zigzag - their dedicated 4ply wool/nylon Sock Yarn.
My speciality is working with beginners to start them off on their knitting journey - but I am also a very experiances knitter and write my own pattern
s - never worry about popping in and asking for help - I am always happy to untangle you!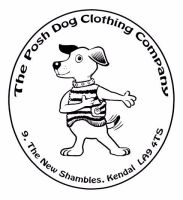 Wholesome treats made from fresh ingredients with no added 'nasties' -
DEFRA registered
My
Handmade cards
are now being listed with

Monday CLOSED
Tuesday 10am - 4pm
Wednesday 10am - 3pm
Thursday CLOSED
Friday 10am - 4pm
Saturday 10am - 3pm
Sunday CLOSED