Yarn and knitting supplies in Kendal
Here we go again my lovies.
The new restrictions mean that the shop is closed to browsers through the month of November.
We are still available as a Click and Collect point for the following businesses
The Posh Dog Clothing Company
Begin With Nature
Rainbow Accessories
The shop is open for pick ups - Tuesday – Wednesday – Friday – between 10am and 4pm
Other days / times by arrangement only.
I do not have phone or internet at home – when you leave a message I will pick it up the next time I am in the shop
Orders can be placed and paid for directly with the relevant businesses – contact them on Facebook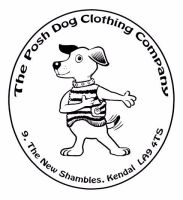 Wholesome treats made from fresh ingredients with no added 'nasties' -
DEFRA registered
My
Handmade cards
are now being listed with
Monday CLOSED
Tuesday 10am - 4pm
Wednesday 10am - 4pm
Thursday CLOSED
Friday 10am - 4pm
Saturday CLOSED
Sunday CLOSED